Shivayy
Get a all the details of Shivayy with Name, Number Reviews and address.
Here at Shivayy, We look forward to serving you! Throughout the years, our highly skilled team caters to your needs, always tries to make things better for customers. And the highly skilled staff making us one of the top names in the packing and moving industry.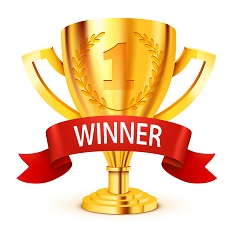 Address: L-118, Sushant City 1st, Kalwar Road, Ganv-Machwa, Jaipur, Rajasthan 302012
Call Now: 7976047244
Services: packers and movers in Jaipur, home shifting services, local shifting in jaipur, house shifting in jaipur
Services of Shivayy Packers and movers in Jaipur
Home shifting services in jaipur
Packers and movers in jaipur price
House shifting services in jaipur
Packers and movers in jaipur near me
Local shifting in jaipur
House shifting in jaipur
Shivayy- Packers and Movers in Jaipur
Introduction
Packing and Moving is one of our specialties, and the company has won numerous prestigious awards for reaching extraordinary heights in the service industry. We aim to unify technology, innovation, and creativity while respecting the sentiments of our customers. We pride ourselves on being the best around.
Is Jaipur on your move list?
Is Jaipur on your move list? There are numerous industrial areas and residential areas in the dumbly populated city. Since establishing a new branch office in Jaipur, we have made our presence felt in the city. We have got the achievement for becoming a leading business in this industry. Our teamwork with dedication and keep finding the new moving task. You can never find any complaint because our infrastructure is well-established. Apart from this, we have a team of highly qualified resources and manpower that excels in every aspect of domestic and commercial relocations. 
Shivayy Packers and Movers
Among the best packers and movers in Jaipur, we have divided our moving services into various modules. In order to complete the relocation process together, each module precedes the other. The first step is to identify the commodities to be moved, whether they are bulky or handy, sturdy or fragile. As soon as we have established what commodities we are handling, we use exclusive and diverse packaging techniques to move forward with the actual process. Afterward, our transportation team dispatches the consignment from the source successfully. We provide the following services as part of our comprehensive service:
Household Shifting
International move
Home Storage
Car Carrier Services
ODC Transportation
Supply Chain
Exim Cargo
Record Management
Measures To Ensure Hassle-Free Mobility
It is simple to move the perfect household carrier unit from one vehicle base to another, ensuring that the customer's shipment will not be transshipped.
We allow our customers to use their personal locks to secure their hard-earned items with ATAC (APNA TAALA APNI CHABI)
Our unique cages provide extra care for your pets and plants by relocating them.
Rain, dust, sun, and pilferage are always avoided when protecting our customer's goods.
In the event of an emergency during the transit process, the security supervisors and standby trucks allow us to respond.