Ridhi Calibration Bangalore
Get a all the details of Ridhi Calibration Bangalore with Name, Number Reviews and address.
We, as a reputed company, are here only for you to complete your requirements and desires for your equipment. We understand our customers' needs and are focused on giving them all the facilities they will need in the upcoming future.
The Ridhi Calibration Bangalore has many satisfied customers, and we enjoy welcoming new customers and assisting them with our calibration services.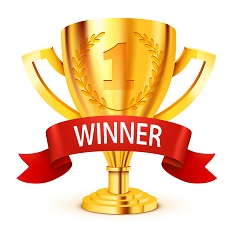 Ridhi Calibration Bangalore
Address: 6D 17, Nandi Garden phase 1, avalahalli, JP Nagar 9th Phase, 560062, Bangalore
Call Now: 9024058770
Services: Instrument calibration services, NABL calibration, NON-NABL calibration
Services of Ridhi Calibration Bangalore
We would like to make calibrated devices for you. Give us a chance to make you satisfied with our incomparable services in the field of calibration.
• Dimensional metrology
• Thermal calibration
• Calibration of Technical Equipment
• Analytical calibration
• Miscellaneous calibration
• Mechanical calibration
---
Are you looking for the best calibration services?
or
Do you need calibration for your instruments?
Then here we have all the solutions to your problem. If you are in the instrument and equipment market, then surely you know about the error in the measurements of any instrument. A small error can cause a big error in the final product.
Calibration is a process that helps to minimize the errors in the readings of an instrument. Any instrumentation design needs to have the ability to eliminate the elements that create inaccuracies in the measurements despite different testing schemes for every product.
After calibration, an instrument becomes capable of showing accurate values of the samples being tested. In return, that provides a safe working environment and produces logical and authentic data for future reference.
Why is calibration highly recommended?
Calibration is required and recommended for purposes like;
• Carrying out tests on new instruments
• Testing of the instrument after reparation or restoration
• Refineries, Gas/Oil
• In suddenly changed conditions,
• Also, in the case of any mishandling of the instrument,
Here, with the Ridhi Calibration Bangalore, you will get the most advanced instruments, expertise, standards, proficiency, and techniques to make calibrations in every dimension. Our expertise, with many years of experience, is fully ready to help you out with the calibration of the instruments.
Measuring devices degrade accuracy with time. We promise your instruments will be able to give accurate and reliable results without any misconceptions. We are confident in our standards and calibration process, which ensures that devices provide perfect accuracy in all terms.
The NABL has accredited Ridhi Calibration Bangalore for ISO-17025 in several of the calibration domains, including mechanical, thermal, electro-technical, and dimension metrology, as well as flow calibration!
The prepared reports from our observations will contain all the uncertainties relating to measurements from your side, and all the protocols following are strictly based on national and international standards.
We care about even a little mistake and provide one of the best services in calibration. Calibration is required periodically, and we have more than enough expertise to make it possible for our customers to get the best calibration services methodically.
Our best laboratory, the Ridhi Calibration Bangalore, is located in Bangalore and is now dedicated to the electrical and electronics fields. It is a chance to grade a platform that offers the broadest scope for electrical endurance and safety measurement of electronic devices in the consumer electronics and automobile industries.