MOULYA CALIBRATION SERVICES
Get a all the details of MOULYA CALIBRATION SERVICES with Name, Number Reviews and address.
The company is engazed in providing high quality testing equipments and other lab equipments for the Quality Control Laboratory to all engineering industries. It has also been adopted by ISO 9001:2008 and recommended by NABL.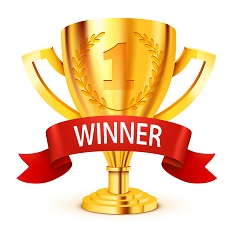 MOULYA CALIBRATION SERVICES
Address: # 701/5 Revanna Building , Appanna Layout Laggere Road, SRS Rd, Peenya, Bengaluru, Karnataka 560058
Call Now: 7976047244
Services: calibration companies, instruments calibration services, nabl calibration services, nabl certified lab, calibration agency, calibration service provider, calibration shops near me
Services of MOULYA CALIBRATION SERVICES
Dimensional Metrology
Thermal calibration
Electro technical calibration
Analytical Calibration
Miscellaneous calibration
mechanical calibration
MOULYA CALIBRATION SERVICES
Introduction
MOULYA CALIBRATION SERVICES is a significant player in the calibration, testing, specialty services, and fire safety testing industries. It has built a technologically advanced, calibrating facility. The services mentioned in this article are one of India's verified and trusted names.
MOULYA CALIBRATION SERVICES has numerous accreditation from NABL (National Accreditation Board for Testing and Calibration Laboratories) in compliance with the ISO 18001: 2017 standard, ISO 9001: 2008 standard, and ISO 14001:2004 standard, and is serving calibration as per National Standards.
Goal behind their services
The primary goal is to deliver timely calibration services to our valued clients, as quality is the most critical component in a customer's decision. The key to achieving an organization's quality standard has trustworthy instrumentation and solutions. All of the personnel at MOULYA CALIBRATION SERVICES are part of a professionally managed group that serves the needs of industrial power measuring and control systems.
Their calibration ensures that their instruments and equipment function at their best all of the time.
The laboratory has state-of-the-art equipment and qualified personnel to perform electro-technical, thermal, and mechanical calibrations.
Calibration of your measuring instruments serves two purposes: it verifies the instrument's accuracy and determines the measurement's traceability. In practice, calibration also entails the repair of an out-of-calibrated appliance.
The real benefit of calibration is that it ensures measurement precision, uniformity, and repeatability, resulting in dependable benchmarks and results. Equipment can get out of spec, offer erroneous measurements, and risk quality, safety, and equipment longevity if not calibrated regularly.
Spectro services are providing calibration services
electrical calibration services
equipment calibration services
gas detector calibration service
hospital equipment calibration services
instruments calibration services
lab equipment calibration services
laboratory calibration services
machine calibration services
meter calibration service
oven calibration services
pressure calibration services
survey equipment calibration services
Calibration of mechanical measures is carried out in this facility. According to national standards, these comprise vernier calipers (analog/digital), micrometers (mech/digital/dial), height and depth gauges, angle plates, dial thickness gauges, coating thickness gauges, and so on.
This facility also offers thermal mapping services, including autoclaves, incubators, ovens, stability chambers, and warehouse storage.
One of the most dependable services provided by this facility is the electrothermal calibration technique. Universal calibrator for voltmeter, Ammeter, Decade inductance box, and standard capacitance are among MOULYA CALIBRATION SERVICES's electro thermal calibration products.
The result of a given operation, process, or approach is certified as being exactly replicable under specified, defined parameters during calibration and validation.
As you can see, their capabilities enable them to respond to a wide range of mechanical calibration needs, including sub-parameters such as Dimension, Pressure, Mass & Volume, Force, Torque, and so on, and density acceleration and pitch calibration.
The miscellaneous calibration services involve orifice calibrator, primary flow calibrator, mass flow meter calibration, dimensional, liquid flow and pressure, positive displacement meter proving and calibration, etc., with best quality assurance.
Conclusion
These services are used to ensure that an instrument's readings are consistent with other agencies and determine its accuracy so that it can be trusted for its practical or displayed calculated assessment. This organization has built an extensive network of satisfied clients by pursuing transparency in our business operations. Their services are carried out with the proper use of advanced instruments and technology to retain our reputable standing among clients.