Budget Calibration Services
Get a all the details of Budget Calibration Services with Name, Number Reviews and address.
NABL- accredited Budget Calibration Services was founded in 2007. One of the most talked-about features of the Budget Calibration Services lab is that it offers calibration ranging from 1 µl to 5 Liters. Budget Calibration Services is also capable of calibrating Speed, RPM, and Contact and non-contact tachometer. It is highly reliable in calibrating force, load cell, and temperature and pressure parameters. Pressure devices such as Pneumatic Gauges, Pressure Transmitter, Vacuum Gauges ( -0.85 50 200 mmWC) and temperature devices such as Temperature Indicator, Temperature recorder, and Temperature Controller are calibrated here.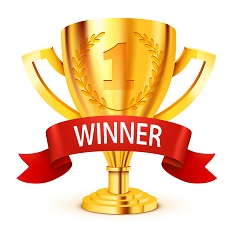 Budget Calibration Services
Address: 83, Kalwar RdKalyan Kunj Colony, JhotwaraJaipur, Rajasthan 302012
Call Now: 7976047244
Services: multimeter calibration, gauge calibration, instrument calibration services, test equipment calibration
Services of Budget Calibration Services
---
pressure gauge calibration
instrument calibration
thermocouple calibration
flow meter calibration
multifunction calibrator
multimeter calibration
gauge calibration
calibration of measuring instruments
All about Budget Calibration Services in Jaipur
What is Calibration?
In the science of measurement, calibration is carried out to compare the measured values delivered by a device or equipment under test or experiment with the calibration standard of known precision. It will help to determine the data that deviates from what is "normal."
All calibrations and measurements are performed inside a calibration laboratory that includes managing, procuring, and repairing the instruments. There are extra service programs that offer quick calibrations, weekend service, equipment rental service, and advice for the procurement of new devices.
Budget Calibration Services and its services
Budget Calibration Services is an independent calibration firm that focuses strongly and dedicatedly on enhancing the reliability and quality in the field of Calibration. It has been accredited by NABL (National Accreditation Board for Testing and Calibration Laboratories) as per ISO/IEC: 17025: 2005. They are currently tied up with approximately 900 clients that carry out calibration in various fields/disciplines such as Thermal (Temperature, Relative Humidity), Mechanical (Pressure, Vacuum, Weight, Speed, Volume), Electro-Technical (AC/DC Current Voltage, Time, Resistance, Current, Voltage, Frequency).
Budget Calibration Services has earned accreditation from NABL (National Accreditation Board for Testing and Calibration Laboratories) in accordance with ISO/IEC: 17025: 2005 in the field of Mechanical (Pressure, Mass, Dimensional), Electro-Mechanical, Thermal disciplines. The most appreciative part about the laboratory is that it consists of a team of experienced personals and highly-trained engineers that is knowledgeable enough to operate the most sophisticated high precision master equipment's traceable to National/International Standards.
Budget Calibration Services is a non-Govt company accredited by NABL as per the international standards ISO / IEC 17025 based on gravimetric flow calibration method, calibrates product such as flow nozzles, averaging pitot tubes as well as manifolds, and a wide range of instrumentation such as pressure gauge valves, needle valves, and many more.
Budget Calibration Services is principally focused on offer solutions for curing room equipment such as Segmented Mould Operator, Tire Curing Press tire building machines in tire manufacturing industries in India and abroad. Their core competency is in offering the control & automation solution by using AC Drive, Pneumatic sensors and instruments in the tire building equipment and curing room equipment.